The Tottesund Mansion with its genuine atmosphere is a suitable location for meetings, conferences, recreational days, weddings, and more.
We can offer both catering and porcelain renting.
Gathering spaces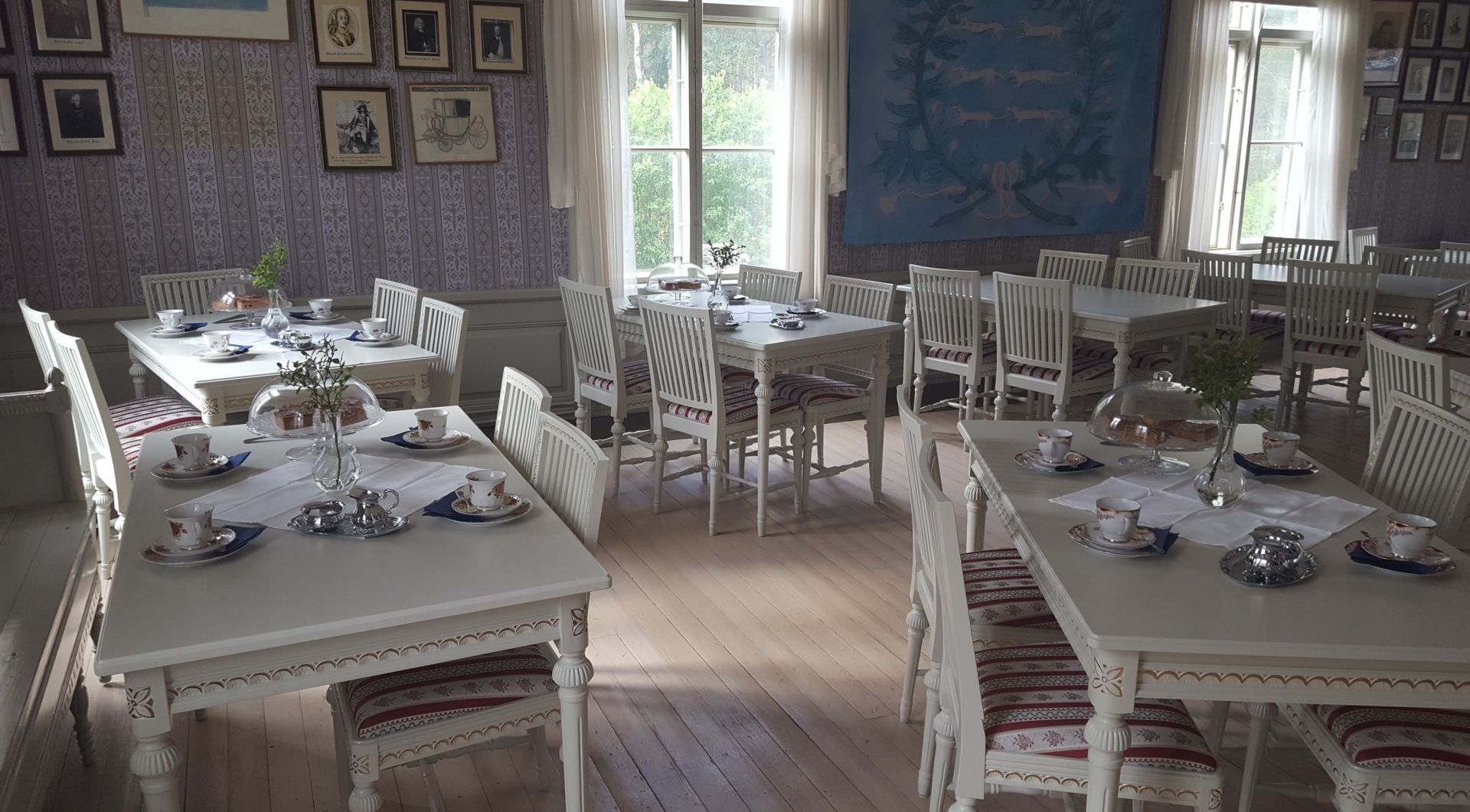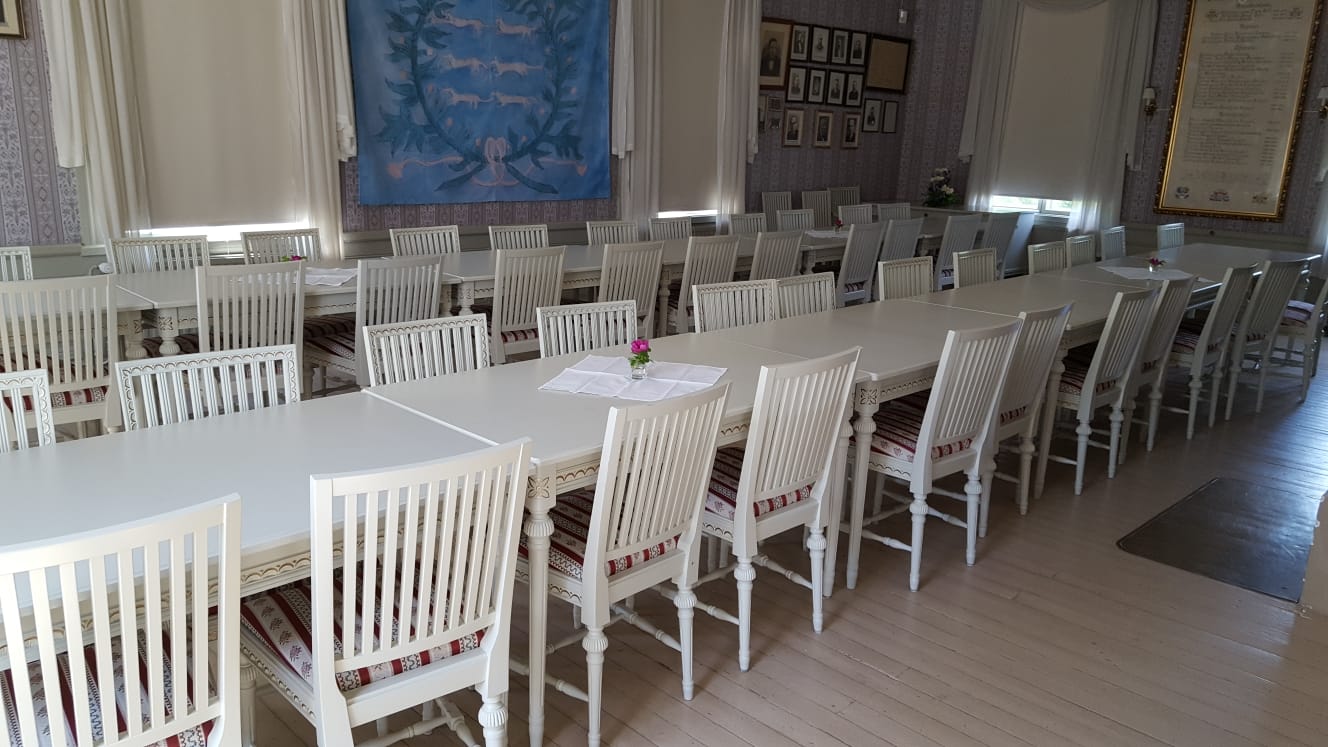 Conference room
The conference room on the third floor has a capacity of up to 100 people.
It is equipped with a projector, a projector screen, whiteboard, wi-fi, speaker system and Hearing Induction Loop.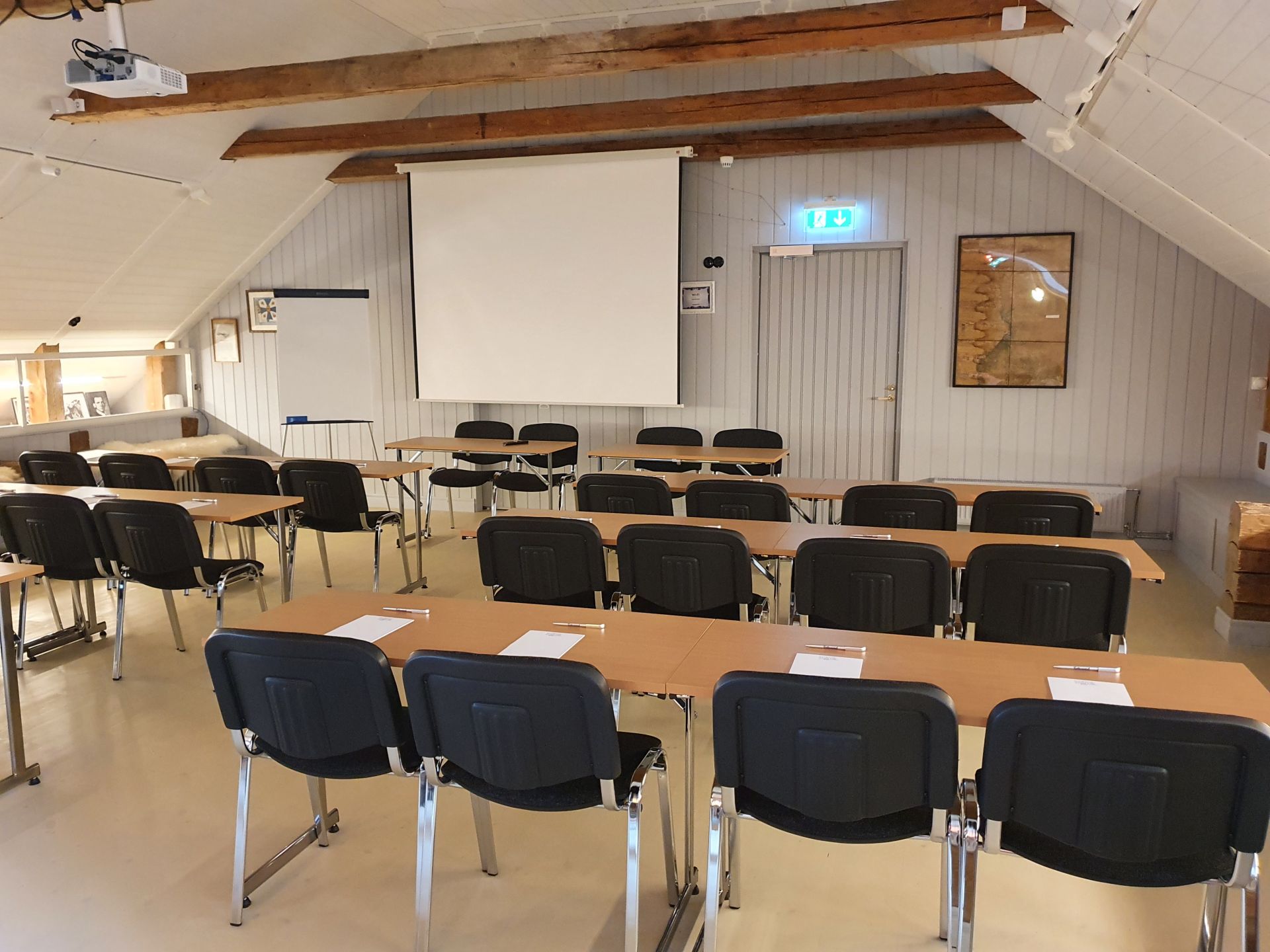 Sauna with gathering space
Mansion sauna with two sauna sections and a gathering space.
The sauna Kristina fits 5–6 people and Klas 7–8 people.
A sauna for all senses.